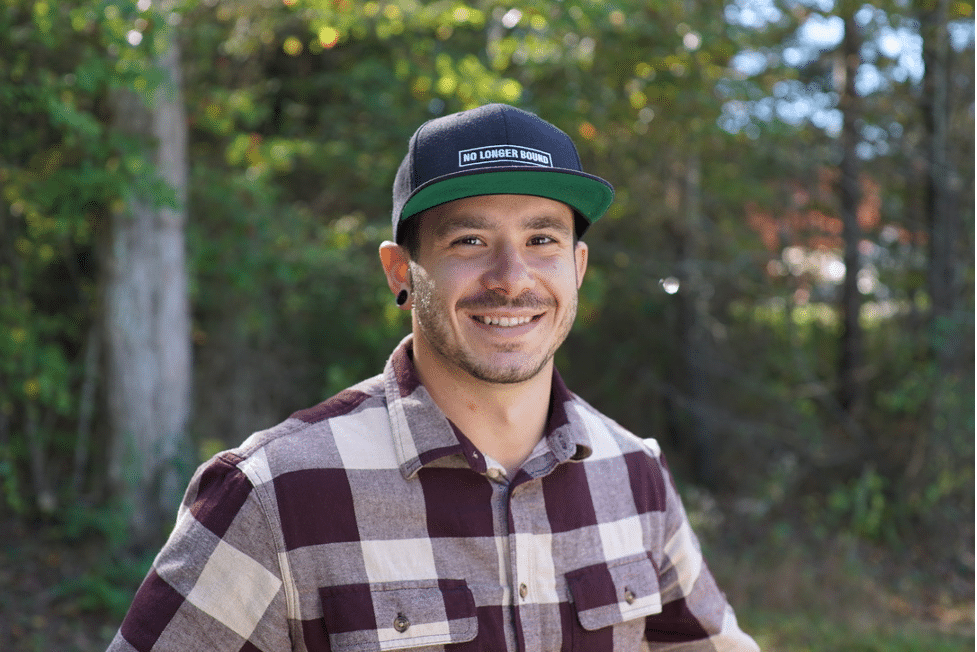 No Longer Bound provides broken and willing individuals with a place of escape from the enslavement of addiction. We do this by creating a residential refuge for addicted individuals to detoxify from the chemicals, chaos, and catastrophe caused by their dependency.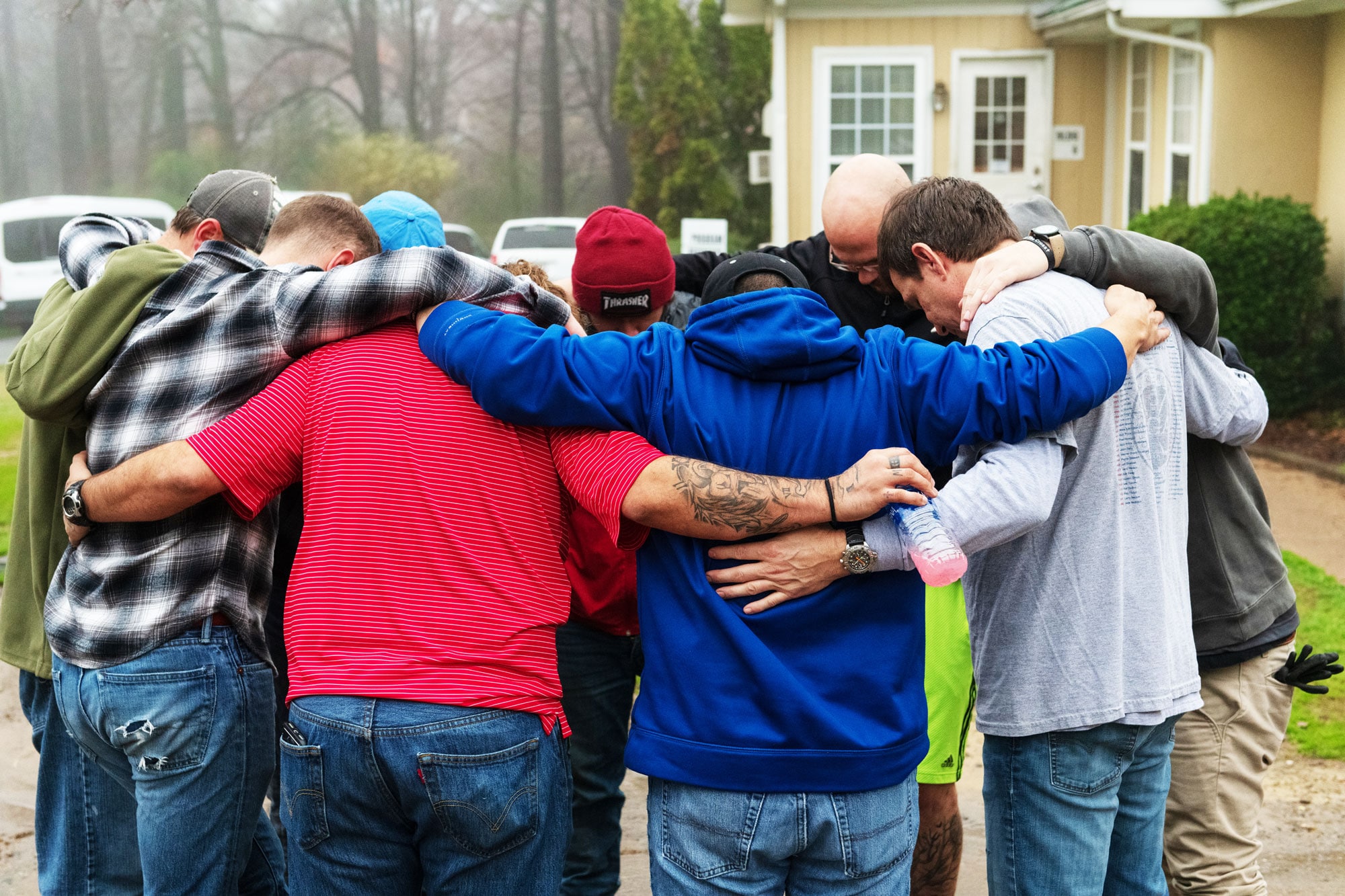 No Longer Bound believes that true freedom comes through the deep and difficult process of regeneration. This process involves resolving wounds of the past, repairing damaged belief systems, restoring relational health, and receiving a new identity.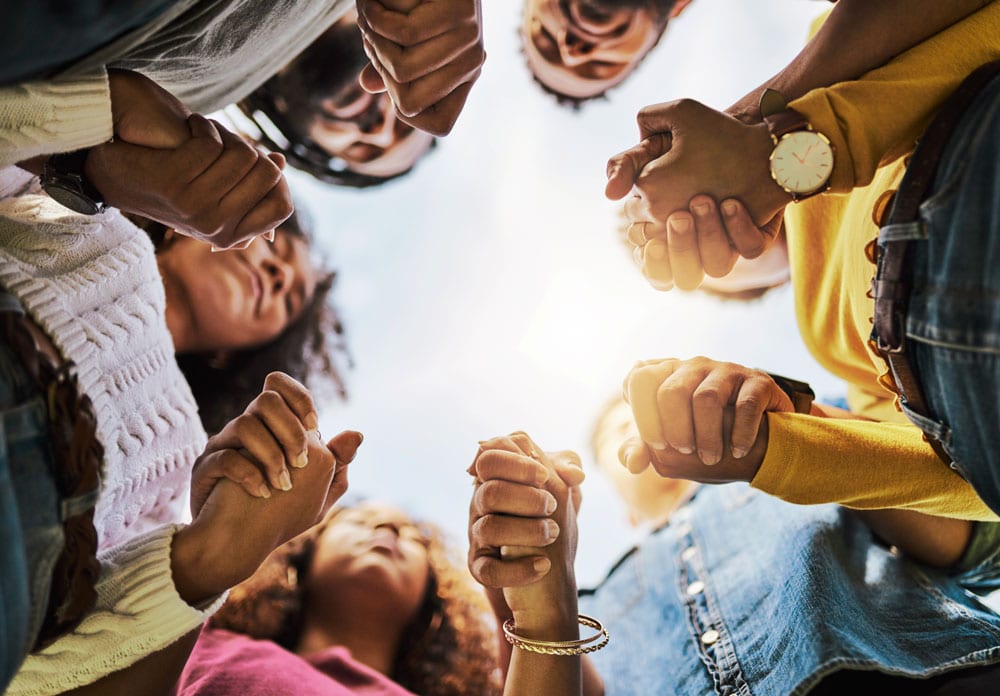 No Longer Bound creates organized opportunities for hurting families to recover from the damage of addiction. We assist families with restoring trust, releasing expectations, and repairing broken relationships in order to reconcile them to health and wholeness.
The Meaning of Our Mission
WE ENVISION THE EXPANSION OF OUR PRIMARY PURPOSE.
We see a bigger audience and a broader purpose, widening to include all walks of life by extending our efforts further than the current landscape of chemical addiction. We picture ourselves still continuing to rescue addicted residentially, while extending our reach to regenerate men and women more extensively, and reconcile families more effectively.
WE ENVISION THE CONSTRUCTION OF OUR IDEAL CAMPUS.
We see an expansive, peaceful property nestled inside the foothills of North Georgia. We picture boarding houses and banquet halls, cafeterias and conference centers, counseling quarters and classrooms. We see this sole establishment becoming a nationally recognized headquarters for ministry aid and training, while remaining intimately connected and accessible to the local community.
The Model of Recovery
WE ENVISION THE CIRCULATION OF OUR ORIGINAL MODEL.
We see collections of manuals and workbooks through fully designed and distributed within the Christian and recovery communities. We picture these materials resulting in the creation of new treatment centers, enhancing existing recovery programs, filling the bookshelves of counseling centers, inspiring ministry teams and pastors, giving hope to desperate parents, and restoring the souls of addicted individuals.
WE ENVISION THE REPLICATION OF OUR REGENERATION PROCESS.
We see a variety of agencies traveling to our facility in order to be educated in our process, receive training in our model, adopt our programs, and acquire our curriculum. We picture recovery programs throughout the nation implementing our ministry model uniquely within their communities, continually training one another, comparing strategies, and celebrating success stories.
WE ENVISION THE PERFECTION OF OUR RESIDENTIAL PROGRAM.
We see our residential program assisting in the regeneration of the whole person: body, soul, and spirit. We picture physical health playing an integral part in the healing process, beginning with nutrition and extending into fitness. We see classrooms that combine equal elements of conversation, creativity, and contemplation. We picture residents developing valuable skills and establishing long-term trades from a variety of vocational training opportunities. We see these men being reborn within our care but beyond our control, creating an expanding community of adopted sons and authentic men.
The Method of Regeneration
WE ENVISION THE FORMATION OF OUR COMMUNITY CLASSES.
We see diverse community classes that help all people to heal wounded hearts, regenerate belief systems, repair connections with Christ, increase intimacy in marriages, restore dysfunctional families, and strengthen the health of leadership teams. We picture subsequent training courses that teach teams to implement our regeneration processes into their own ministries, churches, and small groups.
WE ENVISION THE EXTENSION OF OUR MINISTRY ENVIRONMENTS.
We see residential housing centered around social interaction and relational reliance. We picture rooms that maintain this communal quality without compromising personal space. We see contemplative spaces that place an emphasis on silence and solitude. We picture these settings extending into the outlying landscape, in the form a pathway, accented with periodic stations that correspond with the assignments while providing experiential exercises for healing.
WE ENVISION THE INDEPENDENCE OF OUR EXTERNAL INDUSTRIES.
We see our industries becoming a continuation of regeneration while remaining independent from the daily requirements of the program. We picture these independent industries fulfilling several vital functions by providing gainful employment for our graduates, creating opportunities for meaningful careers, and acting as a touch point to the community and continuation of the culture.
The Method of Reconciliation
WE ENVISION THE PROGRESSION OF OUR FAMILY RECOVERY PROCESS.
We see a recovery process that prioritizes the healing of any immediate family members impacted by addiction, overlapping with our program to assist in the reconciliation of these relationships. We picture classes that focus on healing the wounds caused by addiction, and creating greater intimacy within the entire family. We see this curriculum being reproduced across the recovery community as generational cycles of addiction and dysfunction are permanently repaired.
WE ENVISION THE ADVANCEMENT OF OUR AFTERCARE PROGRAMS.
We see transitional facilities where graduates can safely continue the culture, integrate into society, and embark on purpose. We picture these locations spreading slowly until the surrounding communities each contain a transitional home. We see an alumni network, gathering together regularly to maintain the bonds of brotherhood and establish a special kind of encouragement that only comes through empathetic experience.
WE ENVISION THE CREATION OF OUR COUNSELING CENTER.
We see a professional center that offers individual and group counseling to the community. We picture this center serving as a resource for the general public, as well as families within our process and our alumni network. We see this facility being able to provide healing without exclusion, consequently becoming the most accessible avenue into our ministry, and perhaps having the most prominent impact upon the local community.
Intimacy with Christ
We value an authentic relationship with Christ that grows through deliberate and direct communication.
"I call on you, my God, for you will answer me; turn your ear to me and hear my prayer." Psalm 17:6
Empathetic Ministry
We value connecting compassionately with those we serve beyond our formal training. We value relating through our own experiences, being accessible and approachable.
"Praise be to the God and Father of our Lord Jesus Christ, the Father of compassion and the God of all comfort, who comforts us in all our troubles with the comfort we ourselves receive from God." 2 Corinthians 1:3-4
Family First and Foremost
We value prioritizing our families over the needs and performance of NLB. We work hard to maintain our ministry, but in doing so, we do not neglect what matters the most—family.
"If you want to bring happiness to the world, go home and love your family." Mother Theresa
Individual Ownership
We value having the perspective of an owner over that of an employee, taking personal pride in our handiwork, and leaving our area in a better condition than we first found it.
"From now on, I won't refer to you as employees, because a servant does not know his Master's business. Instead, I call you partners, because I have taught you everything I learned from my Father." John 15:15
Relational Authenticity
We value a culture comprised of authentic relationships based on trust and transparency.
"Therefore, as God's chosen people, holy and dearly loved, clothe yourselves with compassion, kindness, humility, gentleness and patience. Bear with each other and forgive one another if any of you has a grievance against someone. Forgive as the Lord forgave you. And over all these virtues put on love, which binds the all together in perfect unity." Colossians 3:12-14
Personal Availability
We value a culture of people who are approachable and accessible. We value open doors and open hearts.
"… Do not think of yourself more highly than you ought, but rather think of yourself with sober judgement, in accordance with the faith God has distributed to each of you. For just as each of us has one body with many members, and these members do not all have the same function, so in Christ we, though many, form one body, and each member belongs to all the others." Romans 12:3-5
Servant Leadership
We value leadership that leverages positive influence for those we serve. Leadership that isn't in charge, but takes care of those in our charge.
"not lording it over those entrusted to you, but being examples to the flock." 1 Peter 5:3