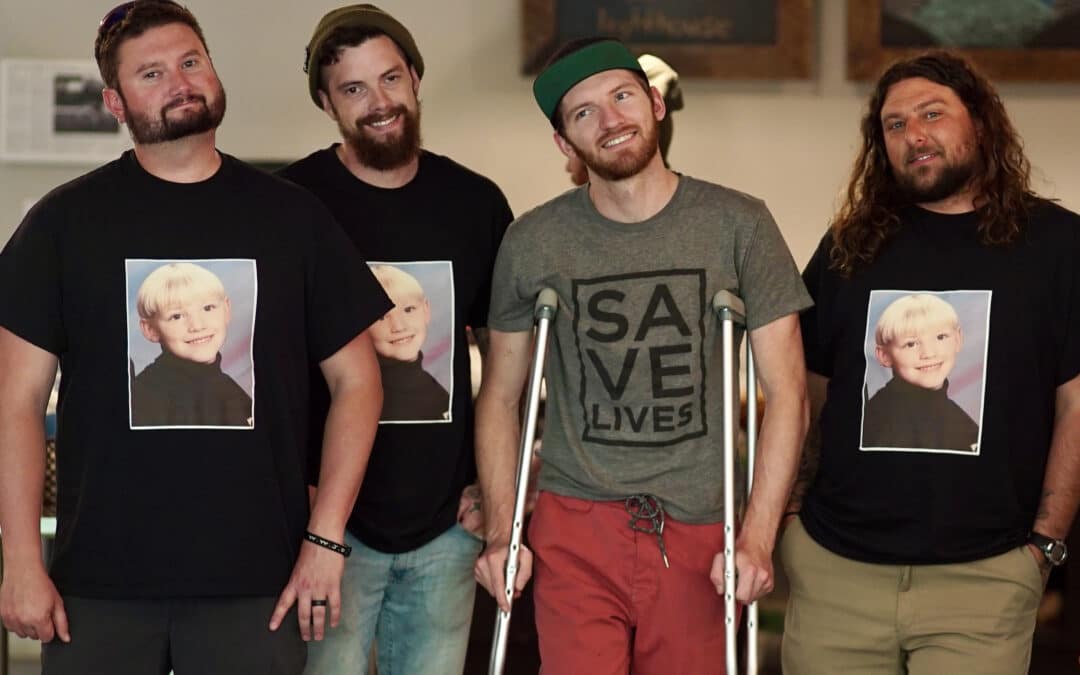 Written By: A No Longer Bound Resident, Austin
Take a look around No Longer Bound, and you will notice many returning faces. These men are not returning for the help you may expect (although that does happen, at times). But rather, many men return to help others.

As a resident in a year-long faith-based program, it is helpful to see others in active recovery succeeding in their sobriety. We have many people on staff at No Longer Bound, who are in active recovery. Some are graduates of the program and others are not. They all, however, share a common refrain: The men in the program help them, as much as they help us. 
Seeing Successful Sobriety
A person making it in the outside world, spending time with us and sharing the hope that we can be in their shoes some day, is the encouragement we need to keep moving forward. I am grateful these returning men are willing to be honest and vulnerable about life's dirty lows and its unimaginable heights.
We Can Have That Too?
Before seeking help, many in addiction believe having a good life is not possible. A good life seems fabricated, something we don't deserve, or only available to the good "unbroken" people. But seeing men coming back to No Longer Bound, giving their time In fellowship, ears to hear, shoulders to cry on, and experiences to grow upon—there is nothing more impactful in showing us addicts just how inaccurate our false beliefs actually are.
A Faith-based Perspective: God Likes How We Talk
These returning men also serve as a sounding board for our good and bad ideas. Addicts are not afraid to tell it like it is—that trait doesn't go away with sobriety. If an idea is bad or likely leads down the wrong path, they will tell us. And, more times than not, they have a personal example, a story ready to share, or their phone is full of people who do.
Recovery Networks
"Each one should use whatever gift he has received to serve others, faithfully administering God's grace in various forms." (1 Peter 4:10)
With the vast number of No Longer Bound alumni peers comes an intimate network of recovering addicts, all with a common goal of keeping each other sober. This network of people are available to hear our daily struggles, talk us through our cravings, work us through our problems, or simply help support us through the challenging situations where relapse is possible—all without judgement or criticism.
Motivation For A Possible Future
Simply put, as someone in recovery, these returning peers are people I can turn to for accountability, honest, faith-based dialogue, and encouragement of where I currently am. We are all rooting for each other's victory, because we have all seen and experienced big loss. These returning men are the motivation we all need, and they are an example of a good future, delivered in the form of a friend.
"Be devoted to one another in brotherly love. Honor one another above yourselves.  Never be lacking in zeal, but keep your spiritual fervor, serving the Lord.  Be joyful in hope, patient in affliction, faithful in prayer.  Share with God's people who are in need. Practice hospitality."  (Romans 12:10-13)
-Austin, No Longer Bound Resident
#faith-based treatment